We are pleased to announce that we have four schools confirmed for our first RV12 project.  They are:
Western Australia

"Ashdale Avi8tors"
Ashdale Secondary College, an Independent Public School in the Perth northern suburb of Darch, Western Australia, provides students with educational excellence, preparing them for a future of unlimited possibilities. Catering for students from Year 7 through to Year 12, they have a distinctive and innovative approach to education which motivates students and staff to strive to achieve their best.
Peter Austin is an aviation enthusiast who has just rekindled his love for flying.  Last year he taught 12 Year 9 students how to fly drones.  The course gained an insight into the science of flight, the legal requirements of flying drones, and at the end of 2019, the students sat for their remote pilots' licence.  The opportunity to go from drones to planes is one that Ashdale does not want to miss!
Victoria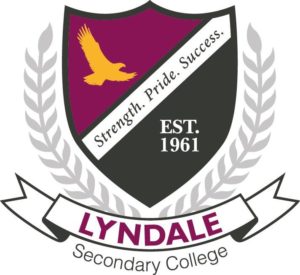 "Lyndale High Flyers"
Lyndale Secondary College, is a co-educational government secondary school located in Dandenong North.  The college has approximately 920 students and they enjoy the benefits and opportunities that flow from a large size school.  The College offers great advantages in the breadth of curriculum offerings.  Sabine Joseph is heading the aircraft build at the school and her passion for flying is second to none, she is even learning to fly herself.  She took forty students to the Women in Aviation conference last year as part of the Aviation program.  Sabine together with Jennifer Ramus and students from Lyndale's STEM Program will be undertaking the build under the guidance of Brian Ham and Ray Taylor!
"We are super excited to be a part of this "live" project with SAAA.  We currently run an aviation program called "Highflyers" for students where they can obtain their General Aviation License and learn to fly on fixed wing aircraft.  The aircraft build with SAAA will expose students to aspects of aeronautical engineering and manufacturing which adds extra dimension to our program in aviation.  Building student skills in STEM related fields is a real focus for us at Lyndale Secondary College.  We are looking forward to beginning the build with our mentors Ray and Brian and collaborating with schools in other states to build the RV-12 aircraft."  We have an excited group of STEM students eager to start with an equal ratio of female and male students participating in the build!
Queensland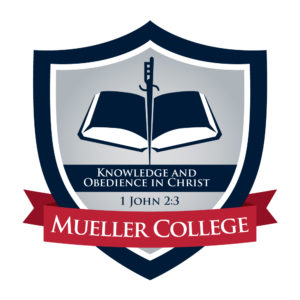 "Mueller Mustangs"
Mueller College is a ministry of Mueller Community Church.  The College was established in 1990 as a Christian, co-educational day school, with a total enrolment of approx. 1400 students from Prep-Year 12.  Mueller College offers a range of academic and vocational programs suited to the needs of all students.
Mueller College is one of the Aerospace Gateway schools and is part of the AGISP or Aerospace Gateway to Industry Schools Program. As an AGISP school, Mueller has direct access to aviation career pathways and resources. AGISP schools enjoy close liaison with Boeing Defence, QANTAS, Airbus, GE Aviation, TAE Aerospace, Brisbane Airport Corporation and Queensland Government to name a few. Mueller College Aviation's direct industry partners are Redcliffe Aero Club and Aeropower Helicopters located at the nearby Redcliffe Airport which they share a boundary with. STEM/Aerospace students at Mueller can visit Brisbane ATC including the tower, QANTAS Hangar 3, Brisbane Airport Corporation, and Aviation Australia.
Mueller College has a long history in RC aircraft and drone operation and is the only school to have competed in every UAV Challenge since the competition's inception in 2007. Mueller is a registered MAAQ club and has a CASA area approval to fly on the school oval. The teacher-in-charge of Mueller Aviation, Mr Anthony Banks, was on the syllabus writing team for the new senior Aerospace Systems senior subject and is also on the AGISP Steering Committee which meets regularly at Brisbane Airport. The new STEM/Aerospace precinct at the College had been designed with the thought of one day building an aeroplane; the renovation only finished last year; little did we realise that an aircraft build would happen so quickly. The team at Mueller College Aviation are extremely grateful to the SAAA for this wonderful opportunity and can't wait to get started.
Burnside State High School is located in the township of Nambour on the sunshine coast hinterland with a student population 880. The major focus of Burnside is relationships. They place a priority on quality relationships and this emphasis has provided the key ingredient for its outstanding success across all year levels. Adrian Casten has a passion for engineering and aviation and enjoys teaching his students, by combining these areas he hopes the students get the build and fly bug.
Burnside have a dedicated aviation industry curriculum focusing on both unmanned and manned aircraft and the use of modern technologies.  They have a year 10 drone and aviation subject and in year 11 and 12 we have a dedicated aviation subjects. The year 12 class are currently scratch building a Zenith 701. We are very fortunate to be a part of the SAAA Youth Build & Fly Project Program. Our year 11 class will undertake this project and are very excited to be building part of the RV12.
For our Murphy Rebel build: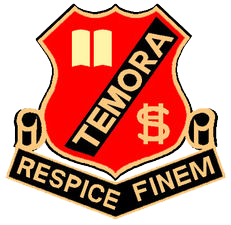 Temora High School is a comprehensive high school in the Riverina region of New South Wales. The town has a strong aviation background, being a site for a RAAF training squadron during WWII and the current site for Temora Aviation Museum which boasts 2 flying spitfires.
The school has an enrolment of approx. 350 students across years 7 – 10. The school has enjoyed considerable success in sporting, cultural, academic and trade skills areas. Students are offered the opportunity to pursue many different interests and career paths. The addition of the Murphy Rebel project to these opportunities shows the school's commitment to delivering and expanding on opportunities for the students. Temora High is honoured and proud to be a part of the SAAA's school build program and look forward to keeping its members updated with our progress