Technical Support Team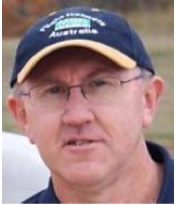 Professionals ready to advise SAAA Members
Although there is a wealth of knowledge and experience residing amongst the Membership, SAAA is building a (non-volunteer) Technical Support Team to provide professional advice and support to Members and the Management Team. These persons are a valuable addition beyond support available amongst the Membership community and volunteer advisors.
For technical support:
Safety                                                    Greg Moore                         Greg.Moore@saaa.com
Construction & Maintenance              Norm Edmunds                   Norm.Edmunds@saaa.com
Regulatory Matters                              Norm Edmunds                   Norm.Edmunds@saaa.com
  Member Offered Skill Support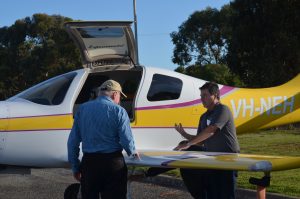 Accessing the wealth of knowledge and expertise that resides amongst our Members
The Member Offered Skill Support initiative commenced in early 2017. Recognition of the extraordinary collective capabilities of Members both in their aviation worlds and in other professional lives was brought to bear.
SAAA is a not-for-profit organisation with almost all of the Management Team and many technical contributions required to support day to day SAAA business provided by volunteers who don't have endless hours or skills. So, the simple question was asked – who else can and would like to help in any way whatsoever?
The outcome was outstanding – we now have over 120 Members who offered their services and skills to help "do SAAA business" – from experienced metal, composite or timber builders to those with senior management and business experience, auditing skill, regulatory skills, flight operations to insurance – the list goes on. Many of these volunteers have already been contributing, and others are identified and stand ready to start.
The Member Offered Skill Support will be further developed to enable Members to go online and find someone who can help them out – ideally close by.
In the meantime, if you are looking for some help in any of the following categories, enquire through our Head Office:
Business Management
Safety
Construction & Maintenance
Flight Operations
Training
Technical & Regulatory
IT & Administration
  Foreign Exchange & Freight Services
Great saving on forex and freight services available to SAAA Members
Building and operating an aircraft will almost certainly involve purchasing goods from overseas – not least of which may well be a complete aircraft kit, or an engine. Then of course goods will need to be freighted at some stage or other internationally or domestically.
The Foreign Exchange and Freight services available to Members under special terms are outstanding products that can save thousands of dollars over the life of a project.
    Foreign Exchange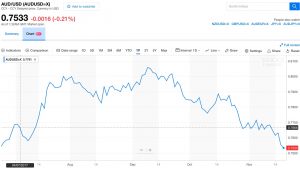 SAAA has partnered with OFX (formally OzForex) to provide Members with discounted foreign exchange services
Using OFX to buy your kit components overseas will typically save you hundreds of dollars over your local bank or credit card. For those that are already flying, you can still save on the purchase of parts and equipment overseas. You can even register an account in your business name if you wish.
New accounts opened by SAAA members can opened using the registration here [ Register ]. This will enable your new account to be tagged as being part of the OFX-SAAA offer, whereby OFX will waive their standard transaction fees for transfers of over $250.
By using OFX you will also enjoy:
No receiving bank fees in most countries (including the USA where the majority of our kit components are purchased)
Extremely competitive foreign exchange rates across over 55 currencies
Online access 24/7
Access to a dedicated Dealer by phone
Exchange rate alerts via email Access to OFX's highly regarded daily and weekly "Market Commentary"
Complete exchange rate transparency
Risk management tools through Limit Orders and Forward Exchange Contracts
Registration is FREE and you can view live dealing rates immediately.
By using this service, you will also be contributing to the SAAA as OFX will make a small donation from each transaction back to the SAAA, which can used to support services to our members.
For single transactions over $100k we have a dedicated partner account manager who will make sure you get the best rate possible. Please contact the SAAA office if you need this service.
For further information visit the Ozforex website or contact their Sydney team directly:
Website:     https://www.ofx.com/en-au/
Phone:       1300 300 424 (Local call)       +61 2 8667 8090 (International) 
    Discounted Shipping / Freight offer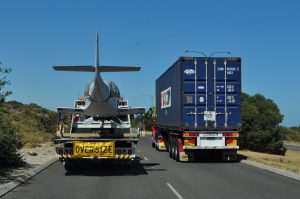 The SAAA has partnered with Couriersandfreight.com.au
The arrangement offers a freight service that will provide Members with competitive pricing for national and interstate freight. Like other Member services, this outstanding offer can potentially save thousands of dollars over the like of a project.
Member examples :
"…. freighted a package from SteinAir using the SAAA Freight offer at a cost of ~A$300, which compared to a regular UPS quote of ~A$950″
"This morning's job was to get my interior and carpet from Classic Aero Designs in Oregon to Australia. FedEx quote ~A$630; Courierfreight.com.au offer price ~$460″
When contacting Courierandfreight.com.au, click here to access SAAA Member Code to access the special rates. For smaller packages, you can use the quoting system available at Courierandfreight.com.au (as indicated below).  Any issues or for more complex freight needs, you may be best to call on 1300 10 11 10.
  Fuel Supply Discounts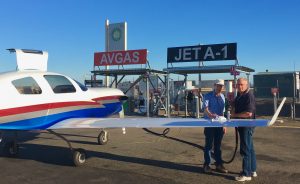 Options for convenience and saving on fuel costs for SAAA Members
SAAA refers our members to World Fuel Services (WFS), Skyfuel (AirBP), Aero Refuellers & Mobil for access to aviation fuel. As a Member, you have the convenience of access to fuel across the country from all these major distributors.
These offers are only available to financial Members of SAAA. By taking up an offer(s), a Member consents to the exchange of limited membership data between the SAAA, World Fuel Services, Skyfuel and Aero Refuellers as is necessary to confirm entitlement to fuel discounts.
World Fuel Services (WFS):
Attractive fuel discounts to financial SAAA Members who purchase Avgas or JetA1 fuel with a WFS owned and administered fuel card at WFS bowsers or at bowsers operated through Viva Energy Australia (VIVA).
Find complete details and instructions on how to apply for a WFS fuel card here.
Please note: If you currently hold a WFS Fuel Card issued and administered by other parties (such as Skyfuel, Aero Refuellers, Aerofuels etc), this card will not enable access to the discounts offered under the SAAA-WFS Fuel Discount offer.
Skyfuel (AirBP):
Financial SAAA Members pay the standard retail price and those who purchase more than 1,000 litres in a calendar year receive a $20 discount on their annual SAAA membership fee. [Skyfuel provides a small contribution from each fuel sale back to the SAAA to be used to deliver member services]
     Skyfuel – Card Application Form – Private
     Skyfuel – Card Application Form – Business
Aero Refuellers:
Financial SAAA Members receive 5 cents per litre discount from posted retail prices at all Aero Refuellers locations. Please go to their home page to complete their credit account application form.
Mobil:
Mobil cards are available as a convenience from Skyfuel or Aero Refuellers however no fuel price discount is offered.
SAAA – QBE Aviation Insurance Offer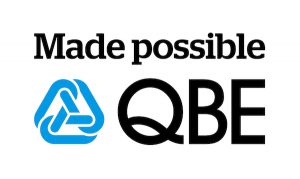 Attractive terms and pricing for SAAA members
Adequate insurance has long been a difficult problem for owners and builders of recreational aircraft, particularly amateur built aircraft. SAAA and QBE Aviation have worked together to create a competitive offer that affords policy owners attractive cover at competitive rates in return for enhanced commitment to improved safety outcomes.
Participation in the offer does, however, require a Member to participate in the Member Support Program (MSP). This is simply because when a Member participates in the MSP, they make a commitment to doing a number of things that aim to improve safety outcomes. This naturally provides the foundation for QBE Aviation to reward MSP participants with :
Discounted premiums
Additional policy benefits, such as Hangar Keepers insurance included
Installment payment options
Parts only options – note this option still provides for engine rebuilds and top end avionics repairs that must be carried out by certified repairers)
QBE Aviation has enthusiastically and generously supported this approach. The SAAA – QBE Insurance Offer is the result.
QBE Aviation will work with you to tailor your policy cover to suit your needs – it is important to have a conversation to ensure you understand what you are getting and pay for exactly what you want.
Please bear in mind that premiums are not soley based on parameters such as insured value, aircraft type and the extent of cover options selected. In determining policy premiums, QBE Aviation takes into consideration a number of other factors including, but not limited to: relevant pilot total experience and experience on the aircraft type to be insured, currency, training and qualifications, incident / accident history and extent of commitment to the SAAA Member Support Program.
Be sure to check out and accurately compare what a QBE policy content offers before making a decision.
Certificates of participation and QBE notifications of participation are generated on line on this website via the respective sections within the Member Support Program page, or by visiting My Courses.
In accordance with SAAA's agreement with QBE, we are required to advise you specifically, in relation to the SAAA-QBE Insurance offer, that:
a) QBE is able to issue the Insurance Products
(b) you may contact QBE Aviation either by phone 03 8602 9900 or by email at aviation.admin@qbe.com
(c) SAAA may receive a Commission from QBE if you take out an Insurance Product (relating to the SAAA-QBE Insurance offer).
Any commissions received from QBE are applied by SAAA to the costs of meeting SAAA's commitment to education and improving safety outcomes for its Members by way of engagement of staff and infrastructure to meet these objectives.
In addition, QBE Aviation has been a generous sponsor of AusFly (and in bygone years when this event was run under other names) in a number of ways including event liability insurance and bringing Matt Hall to speak and fly at the event.
You can contact QBE directly by calling 03 8602 9900 or sending an email to aviation.admin@qbe.com
  National and Regional Events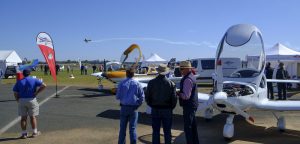 Opportunities to catch-up with the broader community, catch up with friends, learn and have fun
Each year the SAAA hosts a "National Event". The venue may change from time to time, and may sometimes be operated in partnership with other organisations. The Event gives members from across the nation an opportunity to fly in and show off their latest creations to industry, members of the public, their fellow Members and other aviators. This event includes the opportunity for face to face meetings with like-minded members and management team members, learning from seminars and workshops, participating in aircraft build awards and just enjoying the spirit of the SAAA community and sport aviation.
SAAA also participates in a number of regional events such as Avalon and Wings of Illawarra, and there are numerous other events often hosted by SAAA Chapters or fellow Member organisation.
Opportunities to fly your aircraft, often in company of fellow aviators, and connect with the aviation community and friends abound. think of a place to go; let everyone know; and you'll very likely have company.
  SAAA Fly-in Guidelines and Risk Management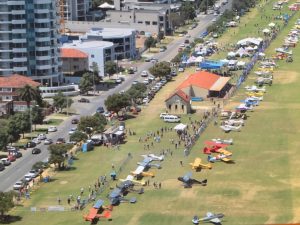 Documentation for Chapters and Members to organise their own Fly-Ins
The SAAA has developed a comprehensive guide for the conduct of a fly-in by members. Normally this guide is aimed at Chapters, however it provides a wealth of detail for any fly-in. The aim is risk reduction and safe outcomes for all participants whether they fly, drive or walk to the event.
Conforming to the guide is a requirement by any SAAA membership group undertaking this activity in order to benefit from SAAA's insurance cover available for such events.
In addition to the actual SAAA Fly-In Guidelines, there is a companion Risk Management Plan. This document provides a template that should be used to allow the organisers to address safety issues related to the Fly-In. It should be pointed out that this Risk Management Plan is not a "one size fits all" plan but serves as a template that the organisers should use to address specific issues for their "Fly-In".
  Advocacy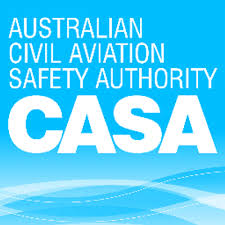 Working on behalf of Members with the Regulator & other government bodies
The SAAA advocates on behalf of its Members to achieve better outcomes around many issues. Some of the best examples include the privilege to maintain our own aircraft, and the system of SAAA Members appointed by CASA to issue Special Certificates of Air Worthiness.
We are currently participating in discussions and reviews around a number of issues including less onerous Aviation Medical Certification requirements for our Members, developing special IFR equipment rules for Experimental Category aircraft, developing an environment where SAAA pilots can deliver flight transition and currency training to our Members, and more.
The changes effective April 2018 regards the Class 2 Medical Certificates are a great example of what can be achieved through advocacy. We are confident that more great outcomes will emerge soon.
SAAA representatives regularly sit at the table with the Regulator to best ensure our needs are heard.  We have found over the years that you can't complain after the fact, and so we must be part of the process. And we are, as is evidenced by the runs on the board.
  SAAA Aircraft Scales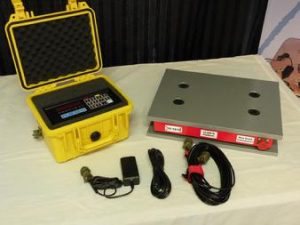 Scales available for hire if you are doing your own weight & balance
The SAAA has a number of aircraft scales that are available to members only. The scales are calibrated annually.
Currently there are 2 sets of scales available for hire to Members –  one in Sydney and one in Melbourne, which are looked after by volunteers.  These are available to members for hire at on basis of a fixed one week hire plus additional pro-rate charges beyond one week. Freight costs are to the account of the hirer. Visit the Shop to make a booking.
There are also a number of Chapters that have scales owned by local members and these are available under arrangements with the Chapters.
Remember – if you are planning to do a weight & balance yourself, you must have a current Weight & Balance Certificate (see Training)
  Member Knowledge Base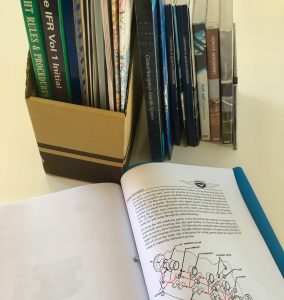 Access to knowledge available only to SAAA Members
The greatest immediate benefit to members is knowledge. SAAA Members have full access to our website providing you constant access to regulatory knowledge, building information and techniques along with contacts for face to face assistance from our many Technical Councillors and other advisors.
Only SAAA Members can access the many years of accumulated Information available to members. The SAAA has been around since 1955 and all that past knowledge is retained for member benefit.
Click here to access the Member only accessible Technical Reference Centre.