If you have missed any updates from Ashdale Secondary College, they are here for you to view at your leisure.
AUGUST 2020
Today (6th August) Ashdale Secondary College received their fuselage. There was great excitement around the school. SAAA National President, Tony White and Treasurer Andy George picked up the kit and delivered it to the school. SAAA Secretary John Smith joined us and it was fantastic to have the Executive Team meet the Principal Kylie Bottcher and her senior team, the teachers and students. It has been a great day. We will now unpack and take the inventory in order that we can get started next week.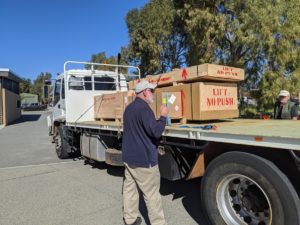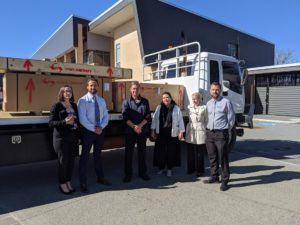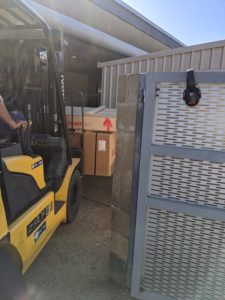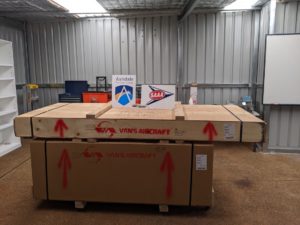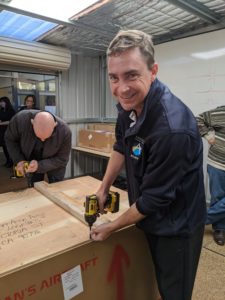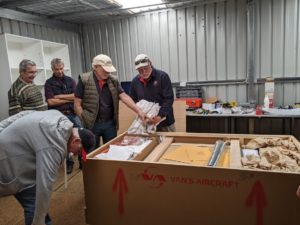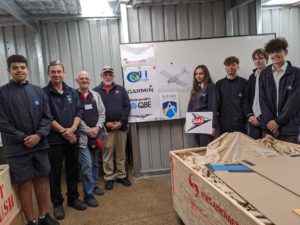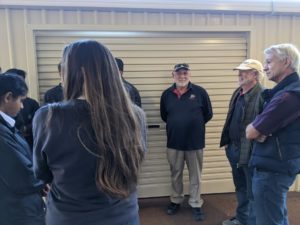 JULY 2020
We think the fuselage will fit!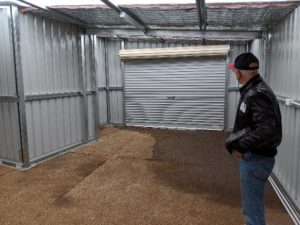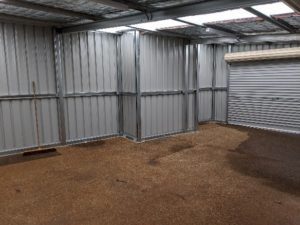 Recently, Malcolm Vivian (Project Manager), mentors John Bullock and Glen Fuller attended the school.  They handed over the tools that had been kindly donated by our members.  It was our first day of preparation in the classroom and it was great to meet the students.