If you have missed any updates from Ashdale Secondary College, they are here for you to view at your leisure.
NOVEMBER 2021
Congratulations to Ashdale Secondary College who have won the Meritorious Leadership Award for its work this year in Science, Technology, Engineering & Mathematics (STEM) education at the Governor's STEM Awards at a special ceremony at Government House in Western Australia.  We are proud to have them on board building the RV12 fuselage.
Over the Spring break, one of our students came for a visit to Jandakot with his family and learn all about the SAAA.  Ethan has a strong interest in aviation and would like to work with drones.  Ethan had a great time with us and enjoyed sitting in the planes and learning about the different models, courtesy of SAAA Members, John Browne and SAAA President Tony White.  The best was yet to come when the weather cleared and he was able to go for a fly with our SAAA Secretary, John Smith in his Lancair Legacy.
For me the true spirit of the SAAA shone through. Seeing Ethan mesmerized by sitting in the aircraft cemented that he was in his element.   These gentlemen went above and beyond to make it a great day for Ethan and his family (especially Ethan's dad who got to fly too!).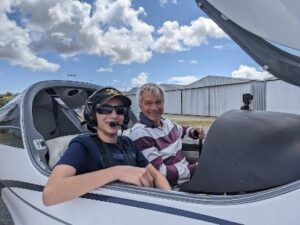 Have a look at this video package that the school has put together.  Click here
AUGUST 2021
The fuselage is coming along.  Our students are very enthusiastic and arrive to the build ready and raring to go!  Our wonderful mentors and volunteers from Chapter 16 (Serpentine) and 24 (Jandakot) have been putting in some additional time to move things along.  We will be taking the fuselage off site for painting the inside shortly.  Upon return, the students will start working on the avionics.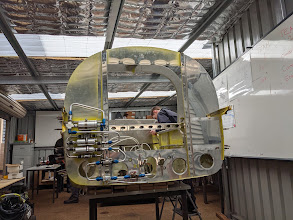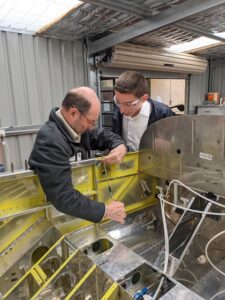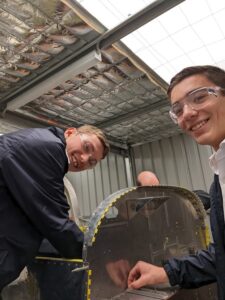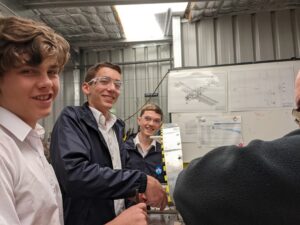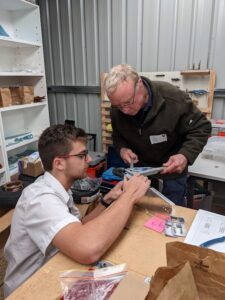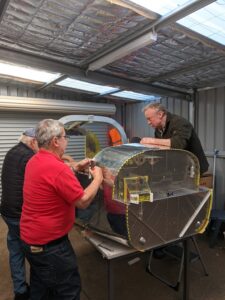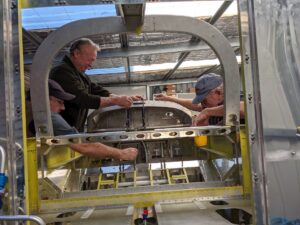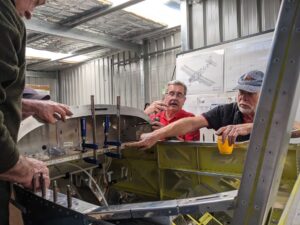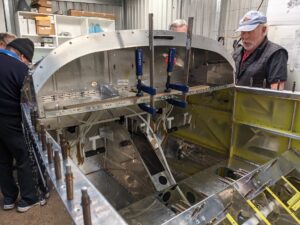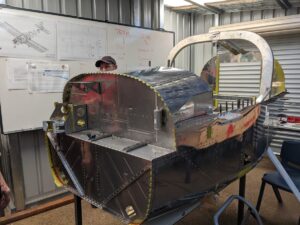 MAY 2021
The Ashdale students have been working very hard on the fuselage and it is coming along nicely.  Extended build hours have been granted for the rest of term 2.    We have had a helping hand with a few members from Chapter 24 (Jandakot) who teamed up a couple of Saturday's ago to give a helping hand to the Fuselage build.  They spent the whole day building (and had a great time doing it!).  Here is how far they moved the build forward.  It looks great.  A  big thank you to Peter Austin, John Browne, Richard Ewing, Glen Fuller, Andy George, Bill Keehner, Chris McGough and Malcolm Vivian.
MARCH 2021
We have returned to a new set of students who are all eager to be a part of the plane build.  Our progress was interrupted by a COVID-19 lockdown.   Although they are raw beginners; they are showing great promise in terms of enthusiasm. Worked hours is limited at the moment with extended hours proposed for later in March.
DECEMBER 2020
The Ashdale Aviators are continuing to make progress on the fuselage.  We are very close to getting the Centre Bulk head and baggage floor together and the fuselage will start taking shape.  The students have just finished exams and we are finishing the term with some extended build sessions.  We are hoping to do some building in the holidays once everyone has had a well earned rest. Ashdale have been awarded the WA Governor STEM award for 2020 – Congratulations to you all.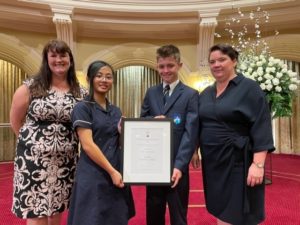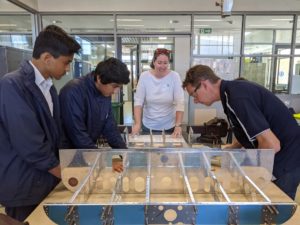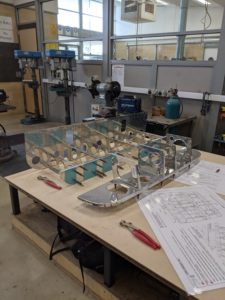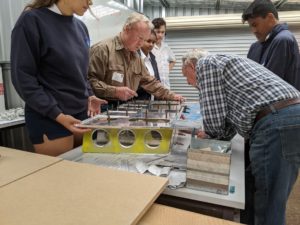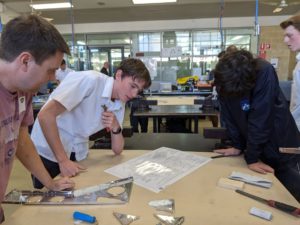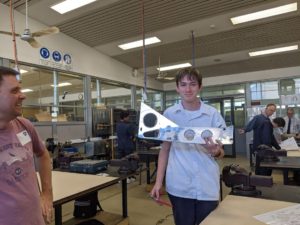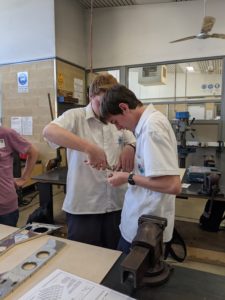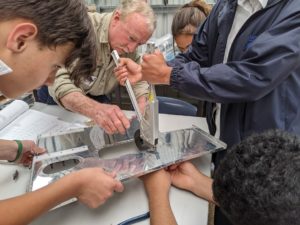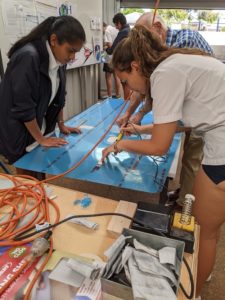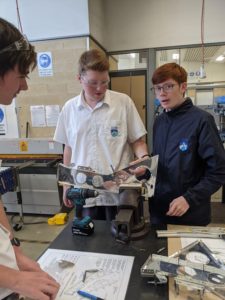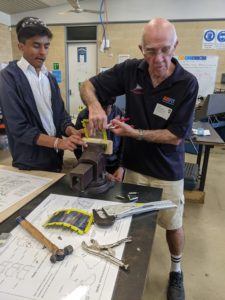 SEPTEMBER 2020
Update received from Malcolm Vivian – Regional Project Manager
Since the fuselage kit was received,  the inventory checks commenced with the aid of students.  Work has continued on test pieces during this period with mentor assistance.  Along with the test pieces we have continued with General Information Section.  The students have been broken into four groups and they will stay in these groups for the time being.   Four work packs developed for student groups to start work on, a mentor was assigned to each group. Work has commenced on the Fuselage Centre Section and Mid-Section.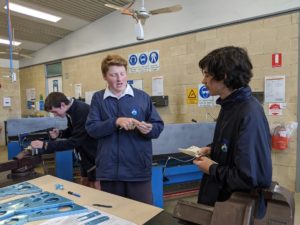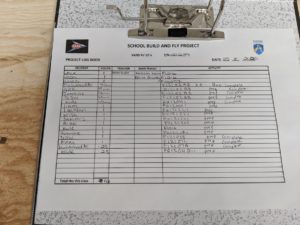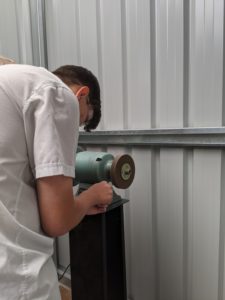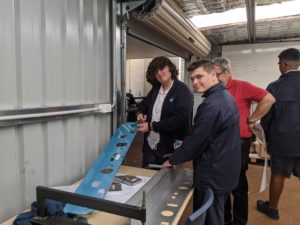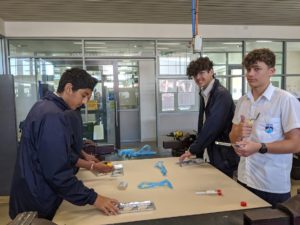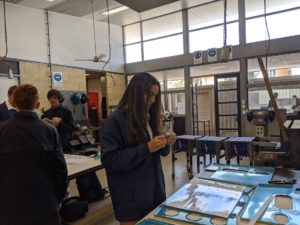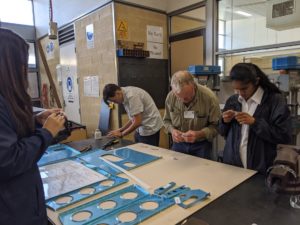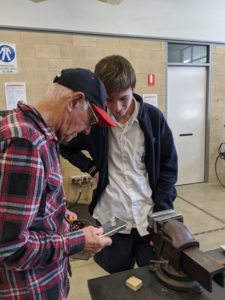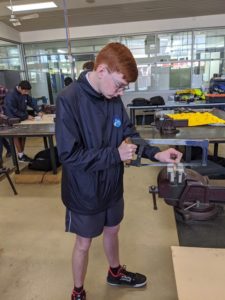 AUGUST 2020
Today (6th August) Ashdale Secondary College received their fuselage. There was great excitement around the school. SAAA National President, Tony White and Treasurer Andy George picked up the kit and delivered it to the school. SAAA Secretary John Smith joined us and it was fantastic to have the Executive Team meet the Principal Kylie Bottcher and her senior team, the teachers and students. It has been a great day. We will now unpack and take the inventory in order that we can get started next week.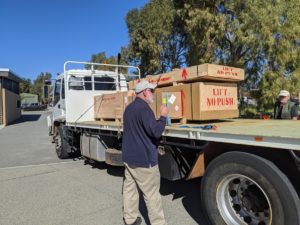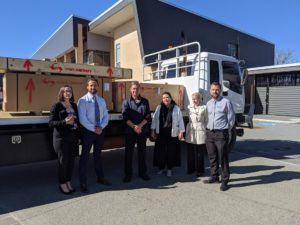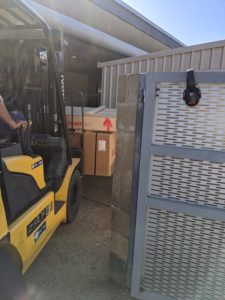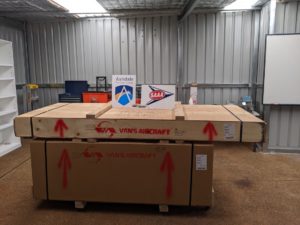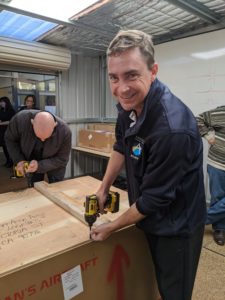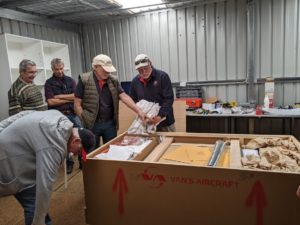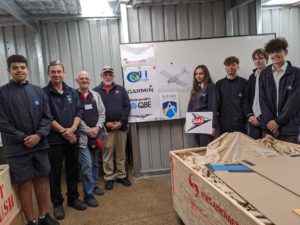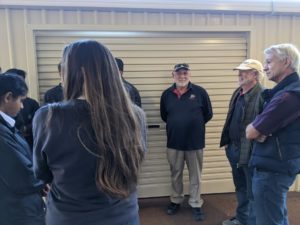 JULY 2020
We think the fuselage will fit!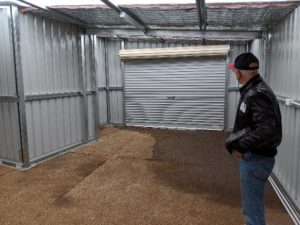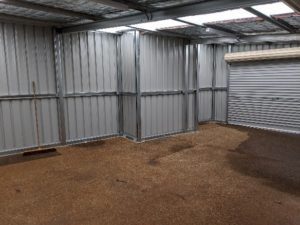 Recently, Malcolm Vivian (Project Manager), mentors John Bullock and Glen Fuller attended the school.  They handed over the tools that had been kindly donated by our members.  It was our first day of preparation in the classroom and it was great to meet the students.