CLICK HERE for SAAA Member Free Classified Information
CLICK HERE for Non-Member Classified Pricing & Information. Click HERE to create a new non-member classified listing.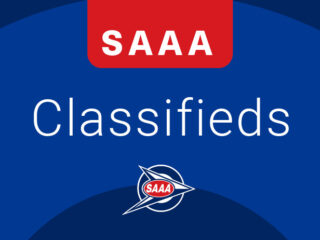 Contact Details
kennedy5ss@hotmail.com 0411035583
Contact Name
Steve Kennedy
2 months ago
Aircraft
Queensland
131 views
Full complete Rv-8 kit ,slow build built to well past quick build stage built by a very fussy L.A.M.E.Extras include Grove gun drilled lightweight gear, Andair Fuel selector, compass, g meter, Angle Valve IO-360 part life engine with eight cylinders included (1 set 10 thou oversize with serviceable tag and forged pistons) new prop governor. […]
Contact Details
roger1671@gmail.com - 0405 156 355
3 months ago
Aircraft Tools
New South Wales
138 views
Various tools for your aircraft build as shown in photo.
Contact Details
Phone: 0415487140 - Email: gunterba@hotmail.com
6 months ago
Aircraft
Queensland
342 views
AIRCRAFT FOR SALE – $39,900 Cavalier102.5. Reg. VH – EJJ. – Engine: Rolls Royce 0-200. 1432.00 hrs. engine and airframe Empty weight: 465.3 kg Max. Auw: 750 kg 100 kts. at 20 ltrs./hr. Wing tip tanks hold 108 ltrs. Stall 37 kts (landing configuration) One axis auto pilot. Many extras. Annual till October 2023 Ready […]